When consumers are looking to gather information about any services or products similar to yours, the first place they look for it, is their favourite search engines such as Google. So, if you want a chance to connect with them then you will need a strategy in order to make sure your business ranks in the first page of search engine results.
The strategy you need is called Search Engine Optimization or SEO. On the basis of different factors, search engines like Google determine which websites they're going to place in search results and on which page. Google's algorithm alone has at least 200 ranking factors, and the weight put upon each shifts frequently.
Search Engine Optimization helps small business owners to rank higher in the search engines which helps to bring more qualified customers to their sites and eventually increase conversion rates.
Most of the consumers are likely to choose the business from the first page of the search engine because they trust them rather than those who are listed on the second or third pages. SEO helps your business to rank on the first page in order to gain trust from your prospects and to increase brand awareness.
If you are a start-up or owning a small business on a limited budget, you should utilize Search Engine Optimization to build a strong online presence and grow your business to the next level.
There are billions of people online and more than 90% of online activities are starting from the search engine. So there are many opportunities to be found on search engines.
Here are a list of reasons which offer clarity on why businesses need SEO to take their brand to the next level.
Search Engine Optimization brings quality traffic
The more optimized site you will have, your rank will be increased in search engine and ultimately, you will get more traffic to your website.
Organic traffic contributes the largest share of visitors to your website who is actually interested in your products or services. You can convert those leads easily. So you need to make sure that your site is optimized appropriately. Failing to do so stops you from receiving qualified visitors, along with the revenue that associated with those visitors.
SEO builds trust and credibility
People use search engines like Google everyday to find what they are looking for. They will use this result to help them making informed decisions. By high SEO rankings, you educate potential customers. This will indirectly build trust along with credibility and helps them make an informed decision.
SEO is relatively cheap
Search Engine Optimization is one of the cost-effective methods that business can adapt to generate results. SEO is far less expensive than advertising to get customers. The only cost in SEO is to hire the best SEO company. Unless you are experienced in website development and Google algorithms, you will need an Search Engine Optimization service from the best company to improve your rankings.
Let's take an example of a TV advertisement. Advertising on TV requires a huge spend to reach large number of audience. In turn, they will get a small segment of potential customers. Whereas SEO directly connects you to the potential customer without excessive spend to reach your prospect. You do not need to advertise your business if you are having strong SEO standing.
Search Engine Optimization gets 90% more clicks than PPC
Search Engine Optimization is like a trump card over paid advertising. This is the reason organic SEO listing get 90% of clicks. How often you are clicking on paid advertisements? Many users of search engines tend to skip paid advertisements. This is most likely due to their trust on Google's algorithm. By investing in SEO, your website will get more traffic than advertisers on the same keyword.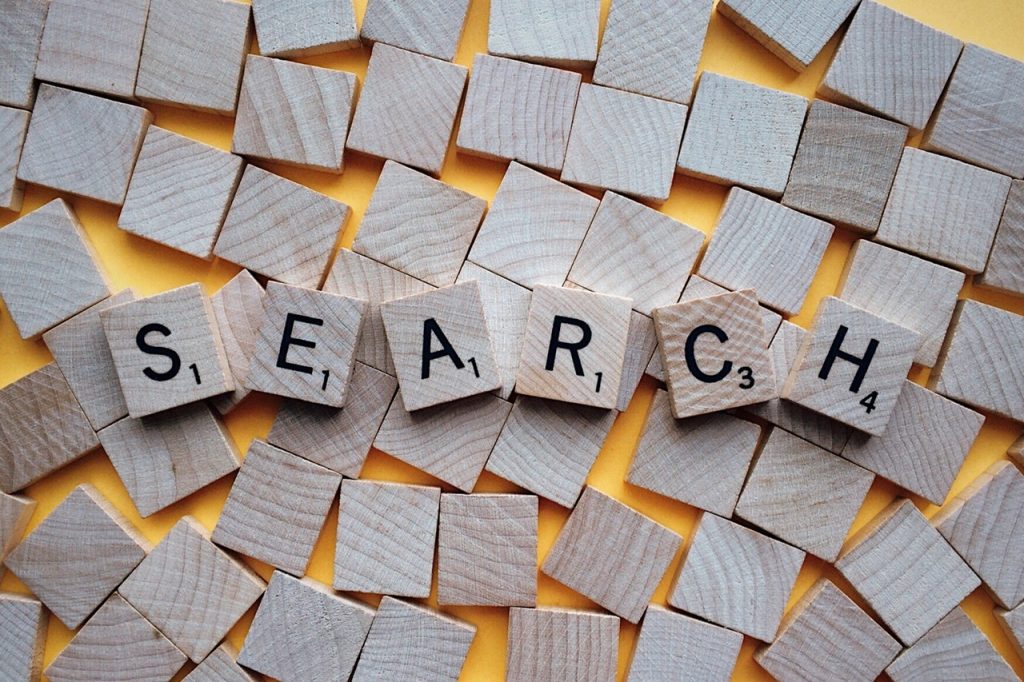 If you are not on 1st page, you are not winning clicks
According to a recent study, the first three organic search ranking positions result in about 40% of all click-throughs, while up to 30% of all results on first and second page don't get clicked at all. Which simply means, if you are not on the first page, you need to be.
Bypass competition
There are millions of websites on the internet which are providing the similar services or products to yours. The average person will never know which website is the best. As you rank higher in the search engine, you will get more clicks and so it will help you to stand out from millions of other websites.
Search Engine Optimization drives offline sales
Search Engine Optimization is a major contributor to driving offline sales. Do your clients do online research before they visit your store? Of course they do! For example they are looking for the services near to their location and they find your business in the search engine results. This is how SEO drives offline sales.
Your competitors are using SEO
Your prospects start their buying process from searching online. Your competitors are using SEO so they will be visible in the search engine results and growing their business. Sooner or later, if you are not using SEO for your business, you are losing your potential customers.
Search Engine Optimization increases the value of your business
SEO rankings tend to hold its value and sustain over the year. So if you are in the market to sell your services or products, many buyers will find strong SEO rankings as a valuable intangible asset. With rise of your SEO rankings, your business will become more valuable.
SEO will increase social media followers and newsletter subscribers
As your qualified customers are visiting your website, they will click on your social media icons to follow you along with subscribe to your newsletter incase, if you have sign up form for newsletter. An effective SEO campaign can generate thousands of website visitors, which you can expect to convert in speck of followers and newsletter subscribers. This is how SEO will add-on more social media followers and newsletter subscribers.
SEO ranking is powerful
Every advertisement can be for a limited period of time, after that we need to renew it paying for it. But when it comes to SEO, there is no such time period. Once you have done SEO and ranked in top, it's extremely hard to screw up SEO rankings.
If you have not used black-hat SEO practices then you will remain in top positions depending on competition. Black-hat SEO practices consist of frowned-upon tactics to trick search engine to rank your website. However, if you are choosing a trusted SEO company then you don't have to worry about this.
SEO can eliminate traditional marketing strategies
Old school methods of marketings are passing out flyers, cold calling, advertising in magazines, etc. Frustrated of spending money on all these and not getting results? If your answer is yes, Invest in SEO.
SEO has no boundaries in order to expand your business
Search Engine Optimization exposes your business to every corner of the world with an effective SEO strategy. Any person who is sitting so far from you, can search you anytime. When it comes to SEO, time and distance don't matters. Your business can expand in more cities, states, nations, or other part of the world for 24/7.
Search Engine Optimization has endless benefits. It generates qualified traffic, new leads and increase sales. It doesn't require any advertising. Your prospects are searching for you right now and your competitor is getting the benefit. It is a long-term and affordable asset to your business. If you want to grow your business with cost-effective strategy, invest in a strategic SEO campaign today.
Found this information interesting for your business? Do you want to maximize your online growth and reach? We are here to help you with your overall Digital and Inbound Marketing Strategy. Reach out to us today.