It's 2019 and we all are very familiar with social media and how it works, right? But what if I told you user engagement on Facebook is higher on Thursday and Friday(Source: Bit.ly Blog). Do you still think that you are having a very good understanding of social media?
Let's see how social media marketing can help you to stay on top of your game.
Why Social media is relevant in 2019?
As Social media is growing day by day, it is an essential piece for every business marketing strategy. With Social media, its became easy to share the news about your products and services worldwide. So it is quickly becoming one of the most important aspects of digital marketing.
But you may still not sure for social media marketing? Below are the reasons which ensure you should use social media for your marketing campaign.
Social media can help to increase brand recognition:
Marketing through social media helps to improve your visibility, and thus increase your brand recognition. Your business social media profiles gives opportunities to share your content to your consumers which presents your brand's personality.
Your customers are using social media:
One of the best reasons you should start social media marketing is your consumers are active on social media channels. In 2019, over 3.2 billion people are on social media globally. This huge presence is a great opportunity for start-ups to reach their online audience.
Over 2.2 billion people are using Facebook worldwide. Instagram is having 1 billion active users. And Twitter has around 335 million users. Below are the statistics for active users of each channel in the Middle East.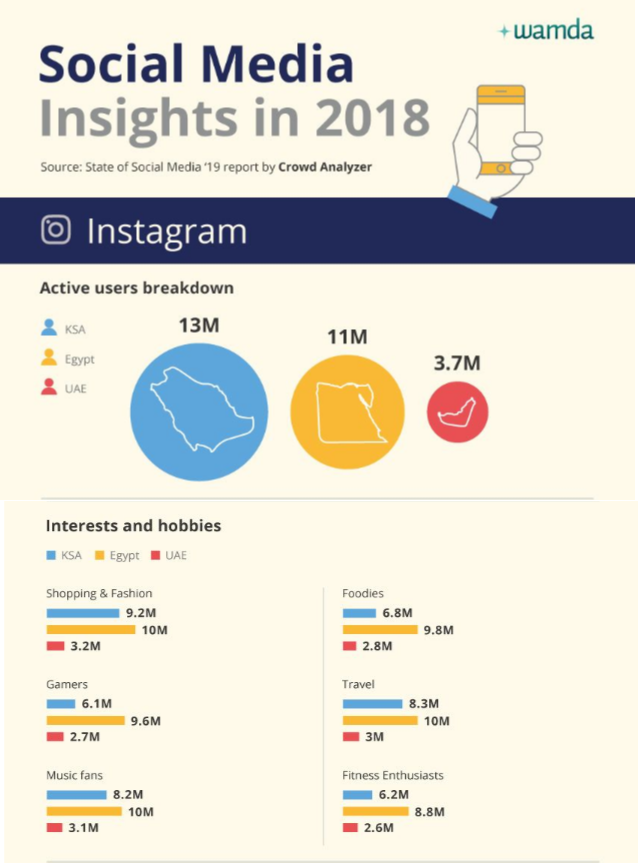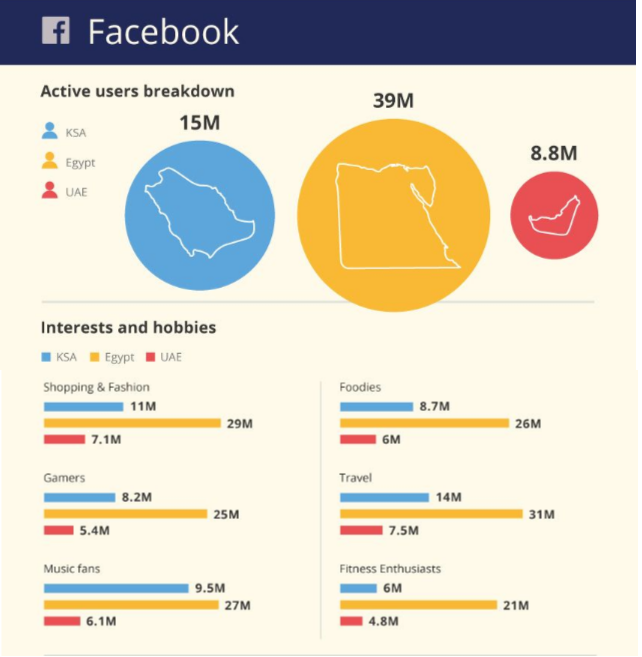 Increase customer loyalty:
70% of customers who receives a quick response on social media from your business will refer you to their friends.
Social media boosts traffic on your website:
It another way to get more traffic on your website. Each post of your social media profiles attract new visitors on your website. And once you get more visitors on your site, conversion ratio will be increased. But you have to make sure that you are publishing engaging content which adds value for your consumers.
Regular posting on Social Media improves SEO ranking:
SEO rankings are depends on content marketing and social media is a platform to promote your content. So if you are concerned about your SEO rankings then you must use social media for your marketing activity.
Grow affordably with Social Media:
One of the best benefits of social media marketing is to cut the cost without sacrificing the result. Because the result is depends on the time you are spending to create engaging content and posting it along with having conversations with your followers.
When publish your post on social media?
Publishing content on social media is not the only thing but you also have to make sure to publish it on right time on right channel. In order to find out the best times to publish content on social media for four social media networks, Sprout's data science team have worked to pull this information based on their customers. According to that, below are timeline to post on different channels.
The best time to post on Facebook are Wednesday at 11 AM and 1 PM.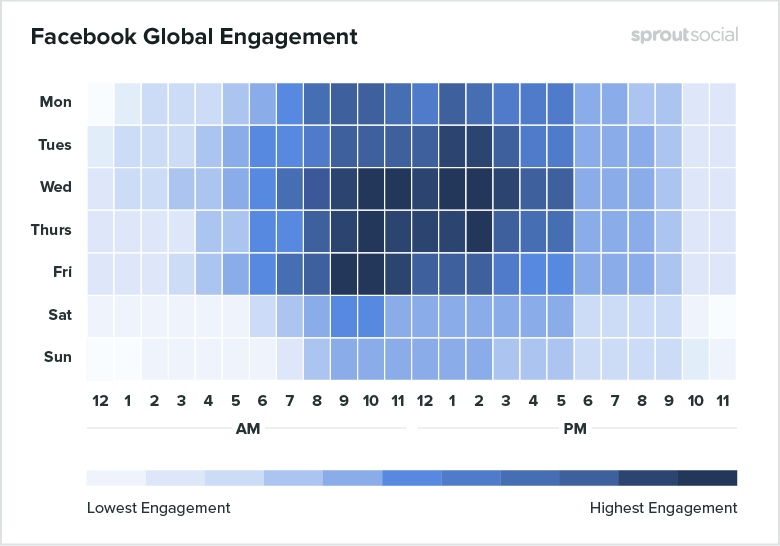 For Instagram the best time to publish a post are Wednesday at 11 AM and Friday 10 to 11 AM.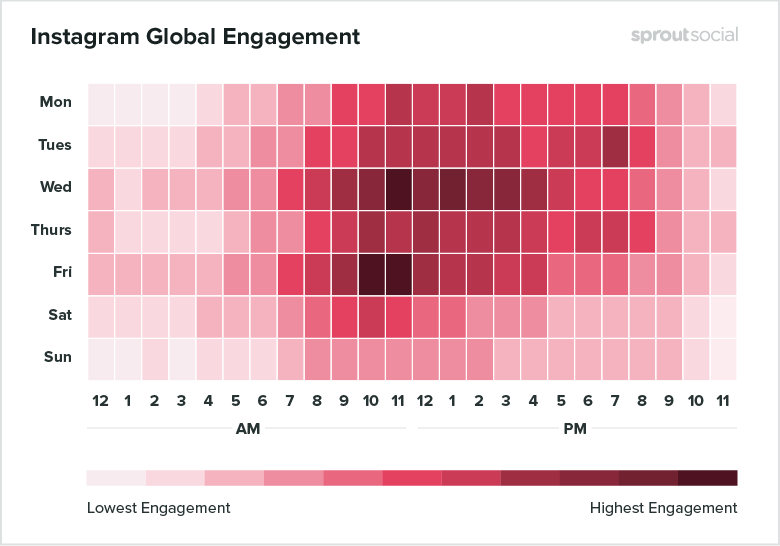 The best time to post on Twitter are Wednesday and Friday at 9 AM.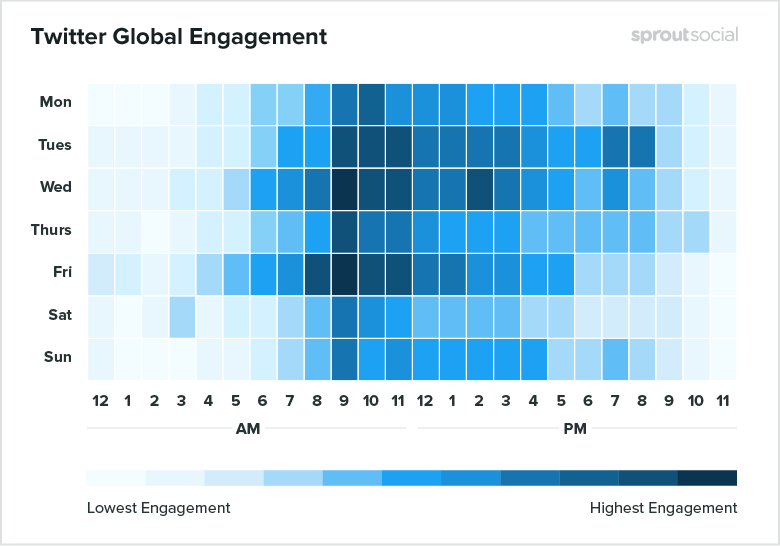 For LinkedIn the best post timings are Wednesday and Friday at 9 to 10 AM and 12 PM.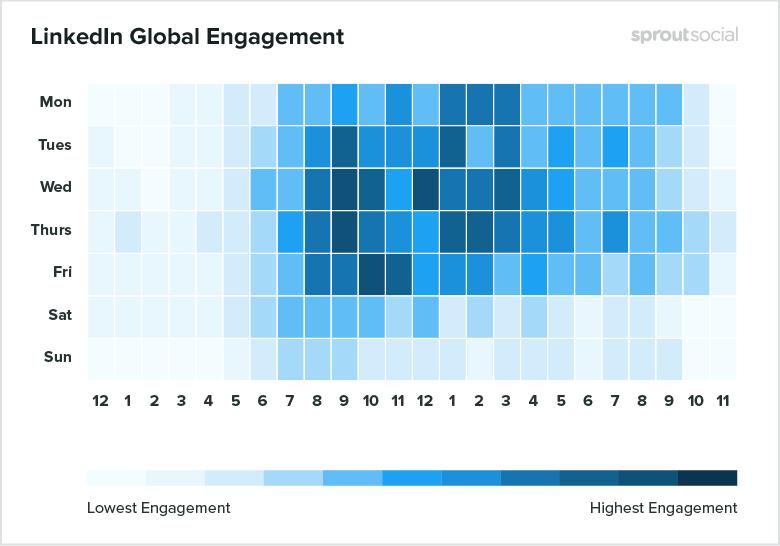 Sproutsocial have also done research on best social media posting time for particular industries. Check out this link to know more about it.
What is an ideal size of different social media in 2019?
Every social media platform is having various post options like, cover photo, profile picture, banner image, logo, etc. Each of these having a particular size. When someone is uploading a post but he doesn't look after the size of it then it may not look nice. When you are seeing this kind of post, you must have ignored it. Thus, image sizes play an important role in attracting consumers to your post.
When you are selecting your content to post on social media you have to make sure that your post should look perfect on every device, right? Cheat Sheet is providing the ideal post size for every social media platform. Find out different post sizes for 2019 according to cheat sheet.
Still not sure which social media platforms are best for your business?
We are here to help you for your social media management. Our social media marketing service will help you to plan and implement social media management strategy which enables you to develop brand recognition, build relationships and increase website traffic through the right social media platforms for your business.
Still have queries for social media marketing? Feel free to leave your questions in the comment section below or send us an email at info@elanconsulatncy.com, and we'd be happy to answer it.